The Centers for Medicare and Medicaid have released the 2022 premiums, deductibles, and coinsurance amounts for Medicare Part A and B. They also included the updated to the 2022 Medicare Part-D income-related monthly adjustment.
Standard Medicare Part B monthly cost and deductible
The standard Part B rate for 2022 is $170.10 which is an increase of $21.60 from $148.50 in 2021. The annual part B deductible has increased from $203 in 2021 to $233 in 2022. For additional detail and or explanation on why they increased the cost you can read the full memo from CMS here https://www.cms.gov/newsroom/fact-sheets/2022-medicare-parts-b-premiums-and-deductibles2022-medicare-part-d-income-related-monthly-adjustment .
High income earner Medicare Part B and Part D costs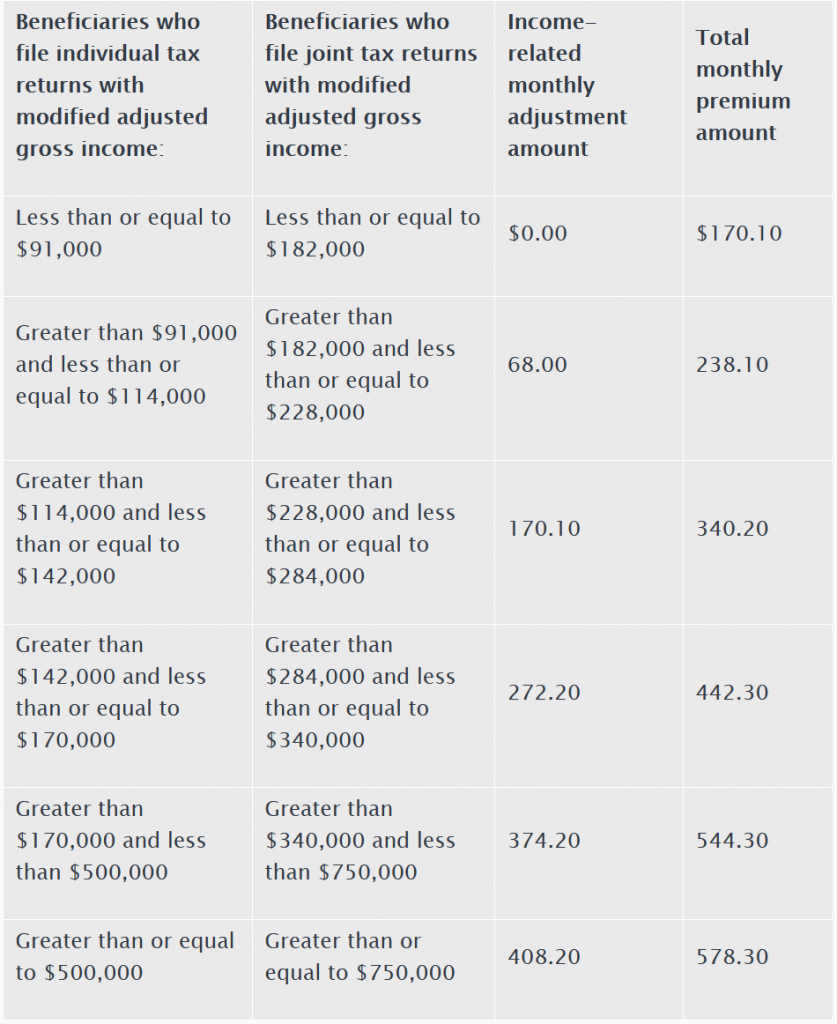 Medicare Part A deductible and
Medicare Part A covers inpatient hospital, skilled nursing facility, hospice, inpatient rehabilitation, and some home health care services. About 99 percent of Medicare beneficiaries do not have a Part A premium since they have at least 40 quarters of Medicare-covered employment.
The Medicare Part A inpatient hospital deductible that beneficiaries pay if admitted to the hospital will be $1,556 in 2022, an increase of $72 from $1,484 in 2021. The Part A inpatient hospital deductible covers beneficiaries' share of costs for the first 60 days of Medicare-covered inpatient hospital care in a benefit period. In 2022, beneficiaries must pay a coinsurance amount of $389 per day for the 61st through 90th day of a hospitalization ($371 in 2021) in a benefit period and $778 per day for lifetime reserve days ($742 in 2021). For beneficiaries in skilled nursing facilities, the daily coinsurance for days 21 through 100 of extended care services in a benefit period will be $194.50 in 2022 ($185.50 in 2021).