Who says Life Insurance is complicated?

In addition to not knowing how much to buy and what type to buy, we have found people are worried about making a bad decision and being locked into something for a long time.
Let us put your mind at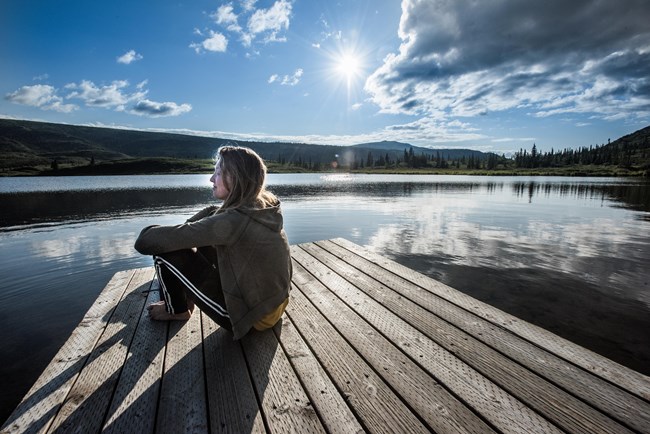 ease, applying for any fully underwritten life insurance policy has lots of benefits even if you picked the worst company (fortunately there are a lot of great companies). Once we explain the process of applying for Life Insurance you'll understand what we mean. We'll also help you understand the role a great Independent Insurance Agent can play in helping you through the process and how we can help you in picking the right Insurance carrier for you.
What you need to know
You will receive a mini physical called a Paramed exam as no cost to you. A nurse will meet you the location most convenient for you (usually your home). The nurse will take your height, weight, blood pressure, urine sample, and blood sample. The blood and urine testing is one of the most extensive tests that can be run. Let's face it, the Insurance Company is putting a lot of money on the line and they want to be reasonably sure you're going to be around long enough to to make money not lose it.

The fact is many, many lives have been saved by Life Insurance applications. As an agent I never want to hear unexpected bad news come back from the insurance carrier about a client, because my chances of actually placing that case diminish greatly. However, at the same time I'm glad we have been able to catch illness or disease early enough for the applicant to do something about it. We've actually had phone calls telling us that the client is on the way to the hospital due to a heart condition that left undiscovered would have likely lead to their death. We've had people find out about many other condition as well; not always life threatening or severe, but none the less, a great head start on treatment.

Even though you receive a quote upfront or an illustration, the underwriting department at the insurance carrier is the one that sets your premium based on your health rating. Many people receive very low quotes based on Super-Preferred ratings, but you have to have to be in exceptional health to actually receive that rating. Even if you are in exceptional health but you've had a DUI or have a recent bankruptcy you won't get the ultra -preferred rate. I prefer be able to come back with news that a rate is lower than expected than higher, so we rarely quote ultra-preferred rates upfront.

You will have 30 days after the insurance carrier has made an offer of insurance to determine if you want to accept the offer or not. If you don't accept the offer they give you there is no penalty or cost to you to apply.
If you know you have a health condition and apply without the guidance of an experienced independent Insurance Agent who focuses on Life Insurance you could be unnecessarily DECLINED or health rated.
Life Insurance carriers have can have 16 or more table ratings which means.  If your health is below average they can still offer you coverage but at a higher cost.  Every insurance carrier has slightly different criteria for determining your rate.
If you are rated or declined with one company it's recorded in your MIB (Medical Information Bureau) report and must be disclosed on future applications. Another company may decline you for coverage based on the previous decline even though you would have met their health requirements for approval
You will have to have a talk with your loved one about death - this can also be the most difficult part for some.
Find the best insurance company based on your known health conditions.

Avoid declines due to known health issues

Help you understand your needs

Explain the types of Life Insurance in ways you can relate to

Knows when a Simplified Issue or Guaranteed Issue would be better for you

Help move your case along if it gets stuck in underwriting

If your squeamish about the health exam offer alternatives
Calculate how much coverage you need

Decide if you need Permanent or Term coverage

Get a quote - the worst kind of Life Insurance is the one you can't afford to pay

Apply for coverage

Schedule appointment time with Paramed nurse

Wait...The application can take anywhere from a few days to a couple of months depending on the case

Receive a decision and/or offer of coverage from the carrier

Decide to take the offer or ask for a modified offer such a lower benefit or shorter terms.
With Life Insurance you are never obligated to pay premiums longer than you want coverage. If you decide at anytime to replace or drop your coverage you can!  However, if your policy build cash value like Whole Life, Universal Life, or Return of Premium Term Life you may be leaving extra money with the insurance company.  You'll need to ask about the surrender value vs cash value of the contract.
Also, we would never suggest dropping you current coverage without securing new coverage that offers you additional benefits.  Replacement of coverage should always be under the guidance of a financial professional who will provide additional disclosures about replacing a policy.
Life Insurance can help at all ages, but the type and purpose changes depending on our age and financial status.
Term Life
Term Life is a protection only option. Typical best fit: Low cost option for a temporary need. Features: – Lowest initial premium for desired protection amount. – Fixed premiums for a selected period of time. – Ideal for mortgage protection, college debts, income replacement, and families raising children.
Universal Life
Universal Life is a protect and save option. Typical best fit: Medium cost option for permanent needs. Features: – Permanent or temporary solutions – Insurance cost may be lower over a longer period of time than term solutions – Great for estate planning, child coverage, endowment creation, maximizing pension payment, – Flexible premiums – Cash value accumulation
Whole Life
Whole Life is a protect and save option that provides the most grantees. Typical best fit: Guaranteed rates for life. Features: – Premium never changes – Coverage never runs out – Cash value – Great for final expenses or estate planning